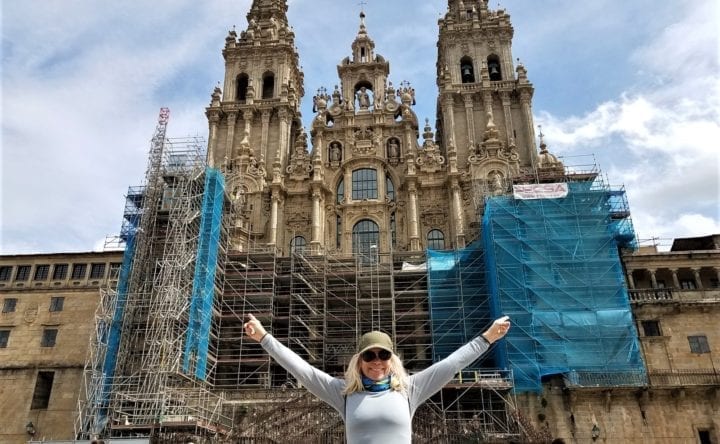 Spain
Camino de Santiago: Expect Rain
By
|
There are many amazing things I  saw walking through Galicia in April to reach Santiago de Compostela. I walked The Way of St James, also known as the French Way to think and to leave everything behind. Starting in Sarria,  I walked the Galicia route which is 119km. Our plan was to walk it in five days. My group was a family of five; a husband and wife and their three sons 11, 13, and 15 years old.
In our case, because the rain was extremely heavy with lightning and thunder, we took a rest day on day 4. On our rest day, the weather was an extremely stormy day. It rained 3 out of 6 days, but, Galicia, any time of year is rainy. When preparing for Galacia plan on showers and buy a rain cover up and have waterproof shoes.
Expect Rain on Galicia in April
When it is sunny in Galicia, it is gorgeous. When it wasn't sunny, the lighting was moody. To learn about trip planning, my travel advice,  itinerary, and where I stayed, read my post – Camino de Santiago Itinerary and what to Know Before You Go. or download this excel file.
The Post Markers
As we walked by each post marker, the number of kilometers to Santiago is revealed. At each marker, the kids placed a stone on top of it. There are several routes to take on Galicia. I never walked an alternative path and stayed on the historic path. The views on the historic route were everything I expected.
Follow the Yellow Arrow
Some mislabeled markers have the arrow and shell going in different directions. The yellow arrow and the shell should be pointing in the same direction. Don't worry about this. The point is markers show the route, and the route is obvious when you are out there. The trail is easy to follow. People say, I'm directionally impaired, so if I can do it, you can.
Old vs. New Post Markers
The Galician Government (Xunta de Galicia) is upgrading all Camino Galicia route markers. The reason for the upgrade is to unify all markers along the Camino routes across Galicia. The Camino Frances is the most popular Camino route attracting 65% of all pilgrims. Galicia is the last section of The Camino Frances. Markers are found on buildings, trees and government markers.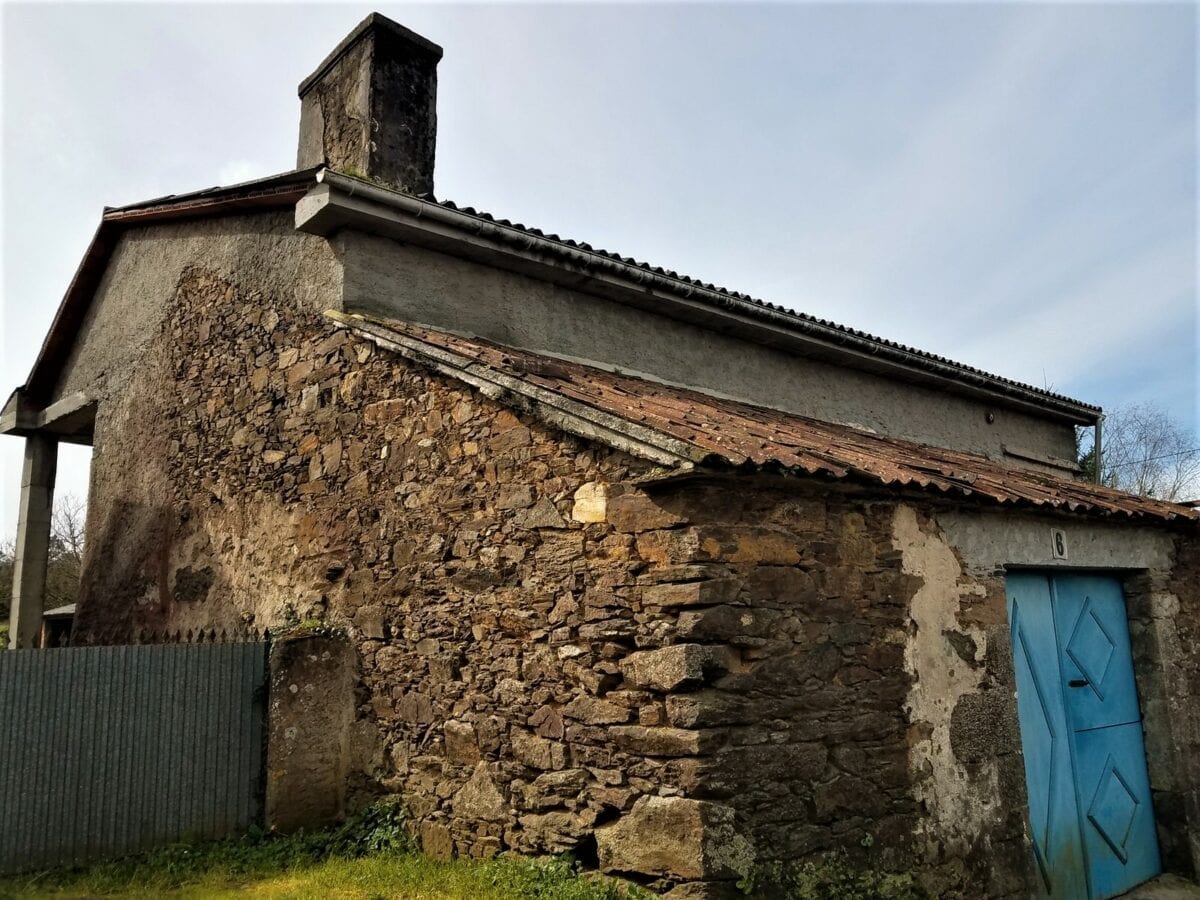 New Markers
The new updated Camino route markers across Galicia show the exact locations, use the same shell design, but the new markers will offer two alternatives to pilgrims. The two routes are the historic route, Camino Historico or an alternative trail, called Camino Alternativo.
Old Markers
The new replacement Camino route markers (pictured)  use the same design as the old ones with the shell going in the correct direction. The same scallop shell design and the yellow arrow indicating the path to follow, as well as the corrected number of kilometers to reach Santiago de Compostela.
New Markers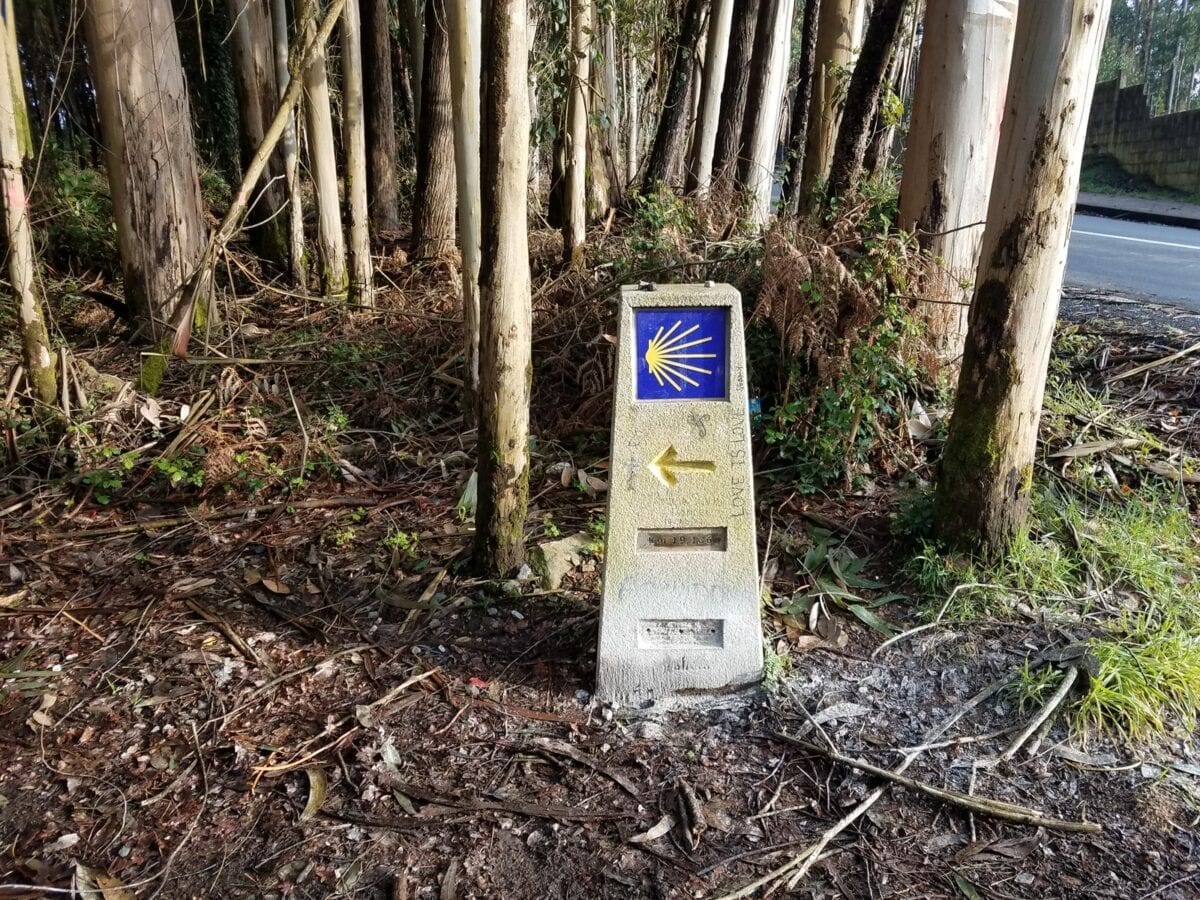 Camino Passport
A Camino Passport is needed to receive your certificate, and its best to order this before going. I ordered in advance, and I'm thrilled I did. I ordered mine from the American Camino Passport, you can go to their website and order a Camino Passport.  Order it at least two weeks before you leave to get the passport in time. If it doesn't arrive in time, Camino passports are available at some hostels and hotels. The hotels in Sarria sell passports for a small fee.
Camino Stamps
First Stamp
Below is a photo of the man who first stamped my Camino passport. At a church, outside of Sarria, a sweet gentleman, put my first stamp in my passport. It made me happy because the man sincerely liked doing this and loved chatting with the tourist even though he spoke only Spanish.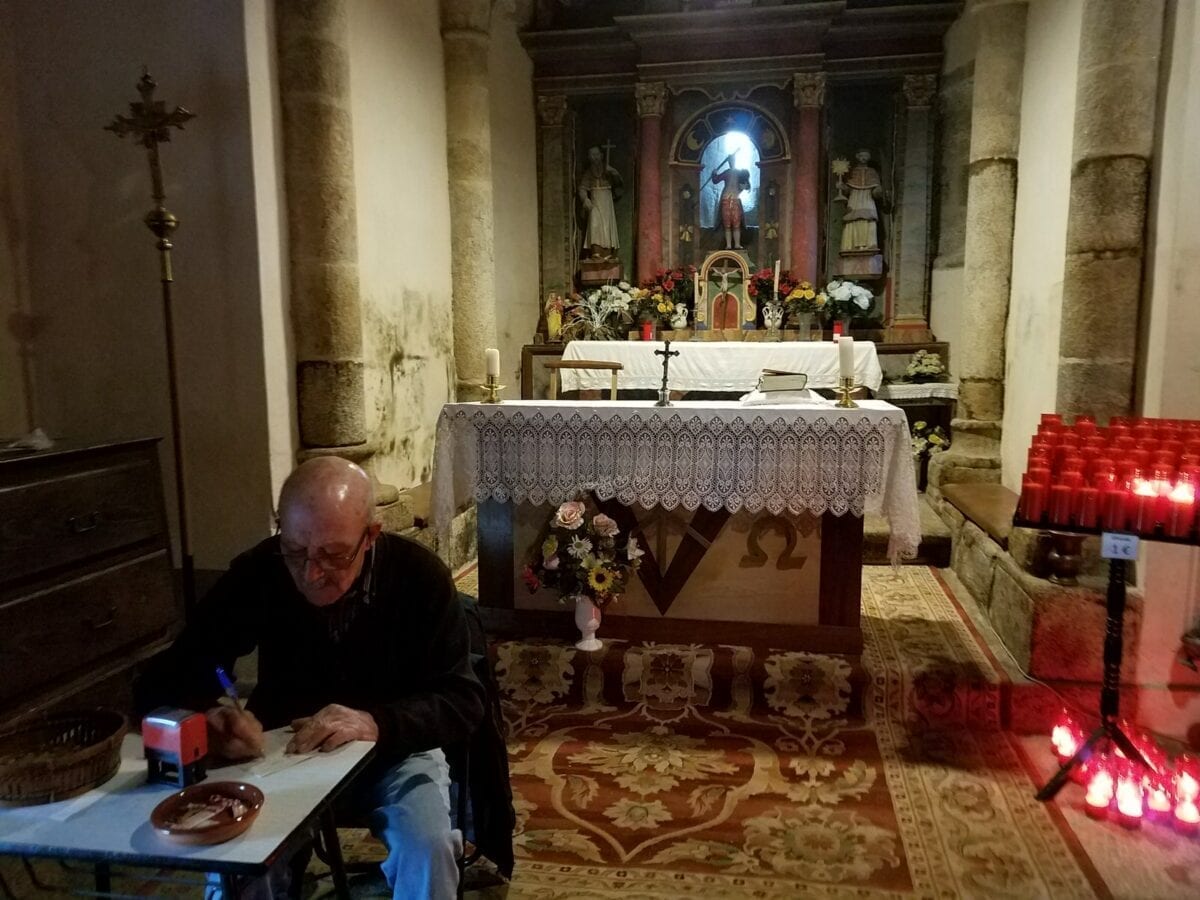 Once you have a Camino passport, you're ready to go.
The Way
Each day we got at least two stamps to validate our walk and to prove the whole trail was walked by me. If it takes you 4-days you will have a minimum of 8 stamps. The minimum walking distance is 100 KM. You will need the stamps in your passport to get your certificate after completing the walk to Santiago de Compostela in Santiago. It's fun collecting the stamps. We got them almost everywhere we stopped. Some stamps are beautiful and their medieval design is unique. Some stamps are memorable because of the people we meet while getting the stamp. This man is a paraplegic and is building a family center for paraplegics so that families can play together.
Below are the towns we visited and my favorite memories in each town.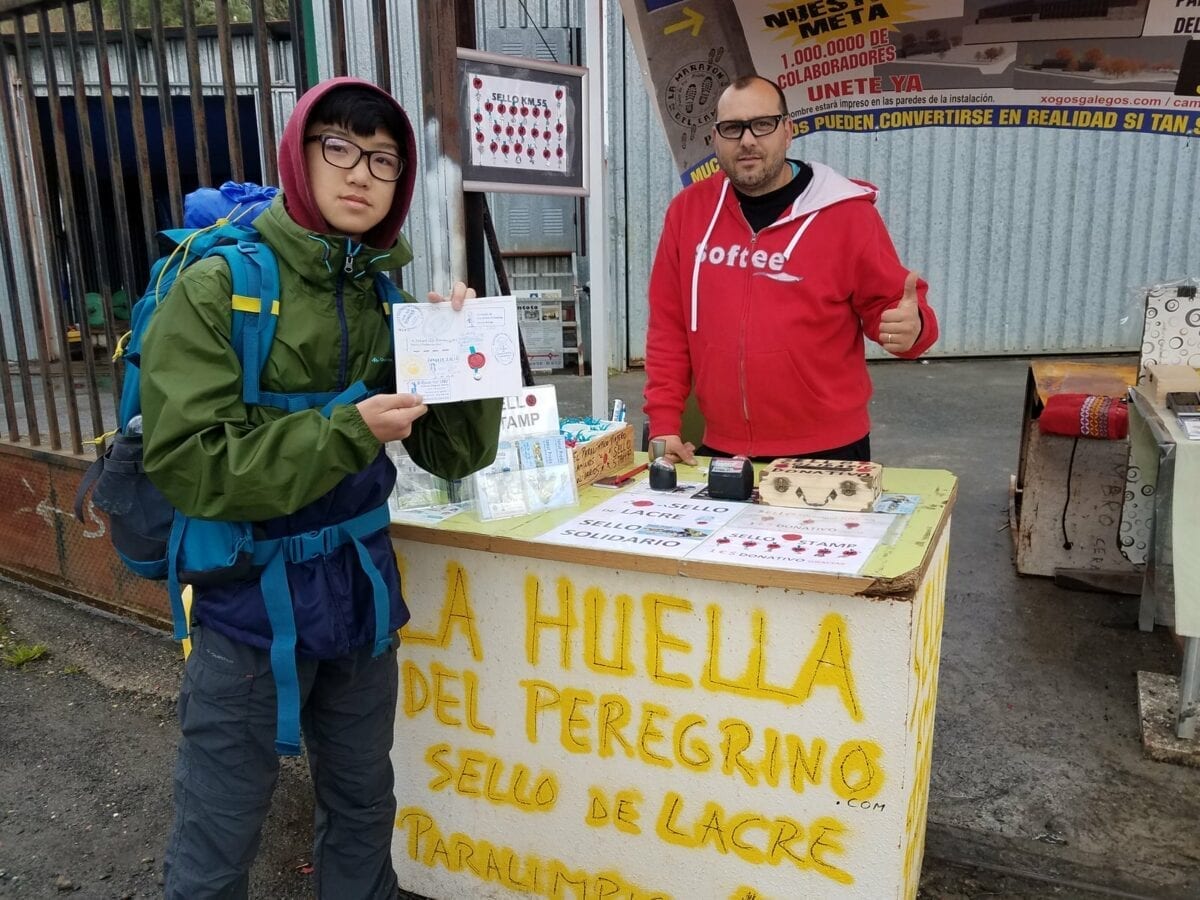 Sarria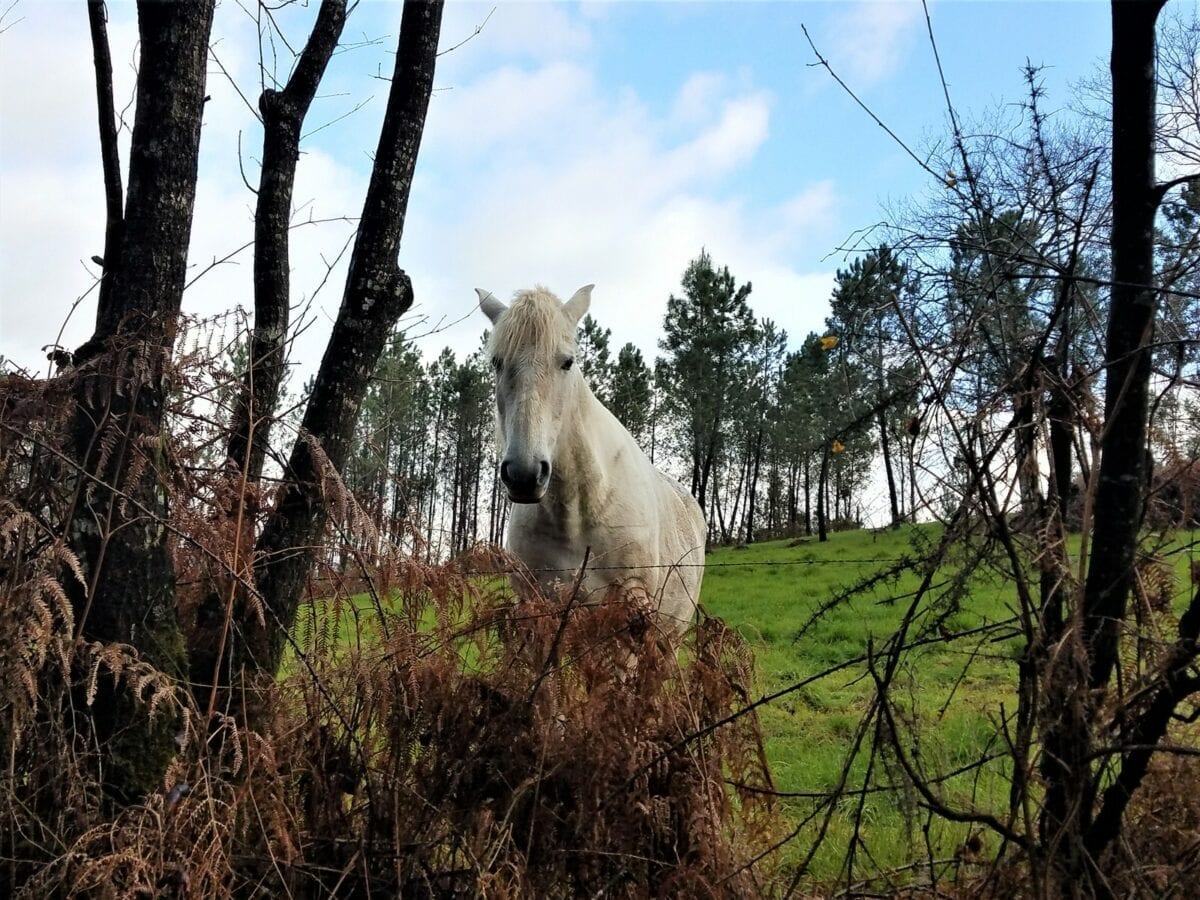 Portomarin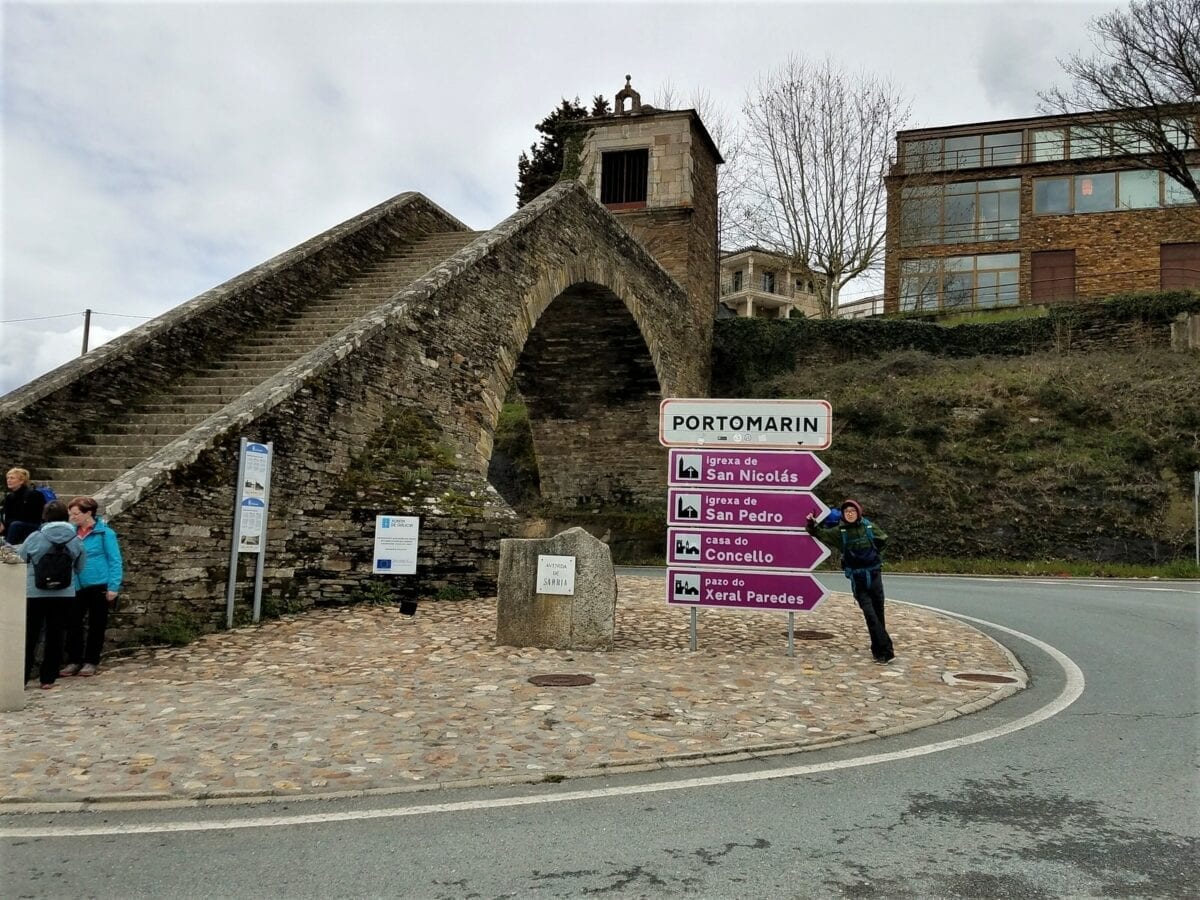 Matteo and I arrived in Portomarin ahead of our group. We stopped for photos to celebrate the end of a long day and to celebrate reaching Portomarin safely. The view leaving Portomarin in the morning was even more spectacular than the day before. The river was beautiful and the light made the views dramatic.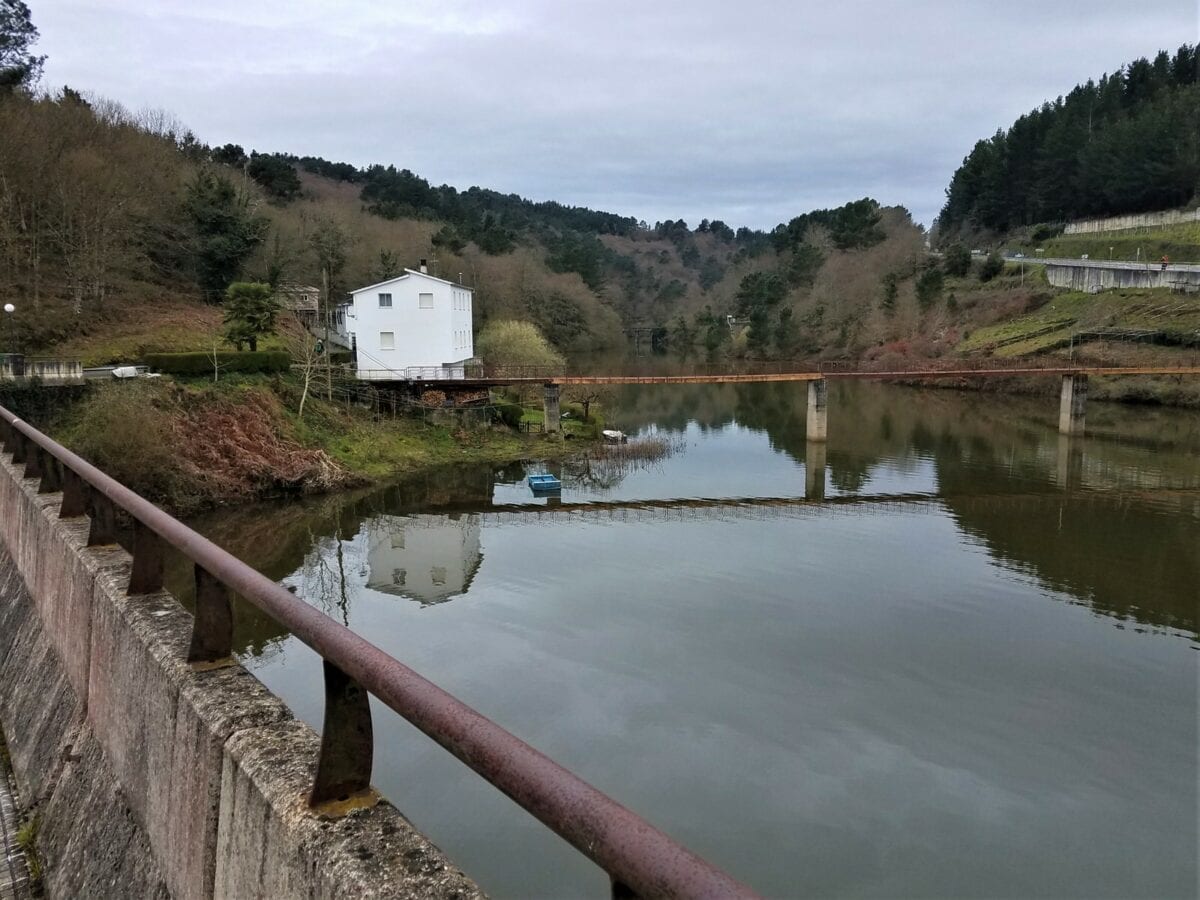 Palas de Rei
A lot of the time is spent walking and thinking. I liked that we didn't talk too much while walking. It gave me time to sort things out.
Pedrouzo Arca Photos of Galicia in April
Arriving Santiago de Compostela of Galicia in April
Arriving at Santiago de Compostela, (the Cathedral) I had a special meal with my final kilometer partner – Jackson. We took lots of photos celebrating our arrival. The final spot that everyone stands to celebrate their arrival is in the town square. In front of the Cathedral is a shell plaque, in the street tiles,  This is the place where everyone celebrates there arrival by taking selfies, yelling, singing, and standing in quiet.
Next Day
The next day, I went to mass, heard the gospel, and sermon in Spanish and somehow understood it. I saw the pendulum swing and later went to the certification site to receive my certificate. It is a very emotional experience for pilgrims like me; I was in tears. But, the gentleman who gave me my certificate, stopped what he was doing and came from behind the counter and hugged me. He also let me take his photo. It was a very personal trip for me.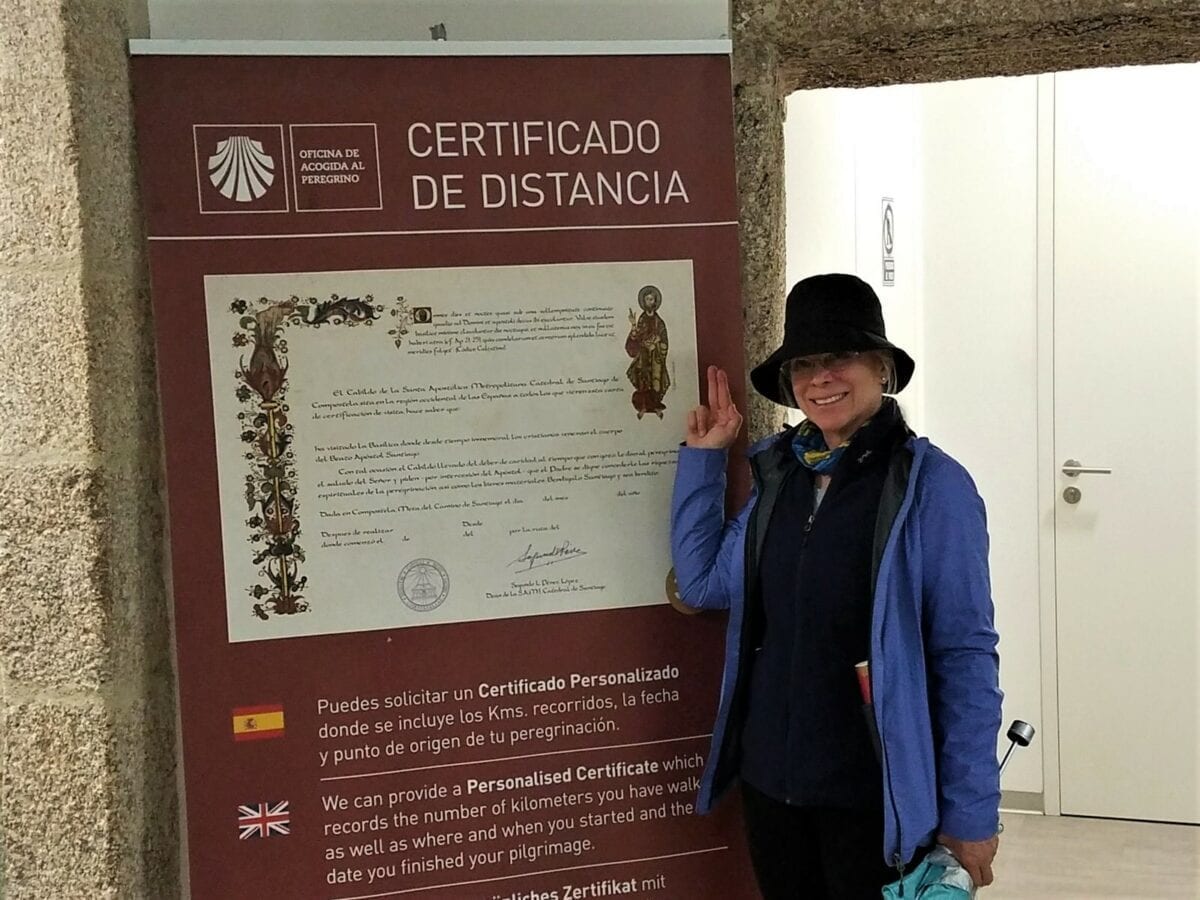 Taxis
Taxis are available if you need one. But, to receive your Camino Certificate, you are supposed to walk 100 km or bike/horseback ride 200 km.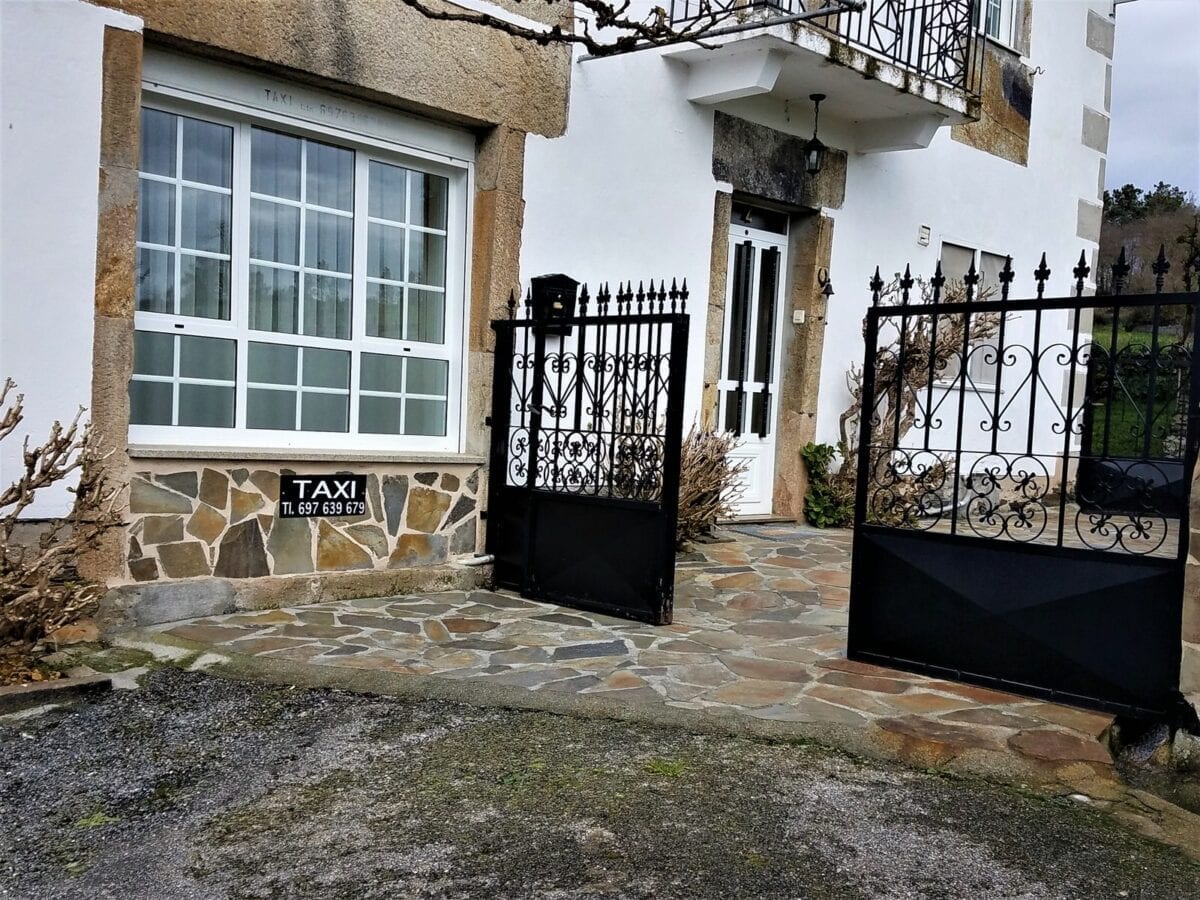 For more information and if you want to use an agent try  www.caminoways.com Camino de Santiago routes 
https://www.whereintheworldiskate.com/camino-de-santiago-itinerary-advice/
The Essential Spring Galicia Camino de Santiago Packing List
Copyright © 2021 Capetown-Rio, Inc. USA. All rights reserved. Republishing is allowed only with written permission. All photography rights on this page belong to Capetown-Rio, Inc. and the author. Do you have a question, business proposal, or speaking opportunity? Please contact me here.