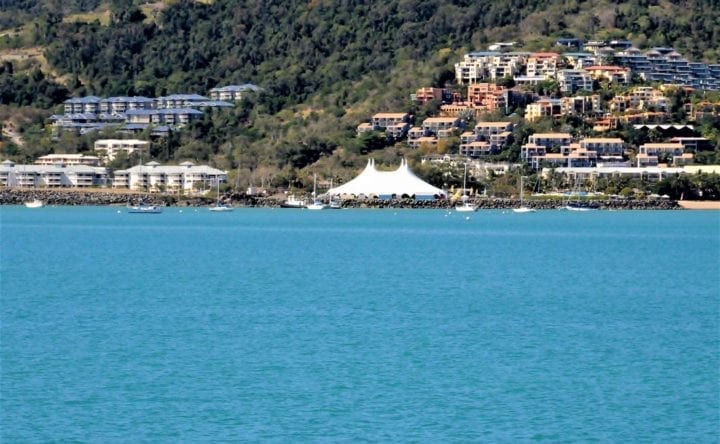 Airlie Beach
Best of Airlie Beach – Romantic Vacation
By
|
Airlie Beach is the gateway to the Whitsunday Islands and the Great Barrier Reef. Easy to find, Shute Harbour at Port of Airlie, Abell Point Marina, is where the Sea Cruises depart daily for Whitsunday Islands. At Airlie Beach Lagoon, there is a human-made, family-friendly beach, park, picnic area and swimming area which is a local favorite.
Above everything, else this is a party town, known for nightlife ranging from backpacker bars to high society and flashy clubs. Drinks are cheap, available everywhere and people party hardy here.
Airlie Beach Romantic Vacation
We arrived early and checked into our hotel. The Coral Sea Resort at Airlie Beach is the perfect hotel for a romantic vacation.

Airlie Beach Vacation
The views from the hotel room were fantastic! My friend Kerrie Baker recommended this hotel. She told me I would love it. Kerrie was right, it was perfect and fit my taste, exactly. She knew me very well after spending several weeks together in San Francisco – I loved the hotel. I knew that all the plans she helped me make were going to work out perfectly.
My Australian vacation was going to be the best trip I had ever been on.
She emailed me daily and wondered if everything was going well on the personal side. So far so good, I was happy to report. Kerrie never heard the rest of the story, so I dedicate this tale to her.
Hotel on the Coral Sea
The view from the balcony was fantastic. I love to get bride shots. Getting a bride shot on vacation is a lucky sign. Directly in front of our room was a wedding. But, no matter how hard I tried, I couldn't get a photo of the bride. I was ready to crash the wedding to get a picture of the bride, but, common sense won out. I was unlucky today.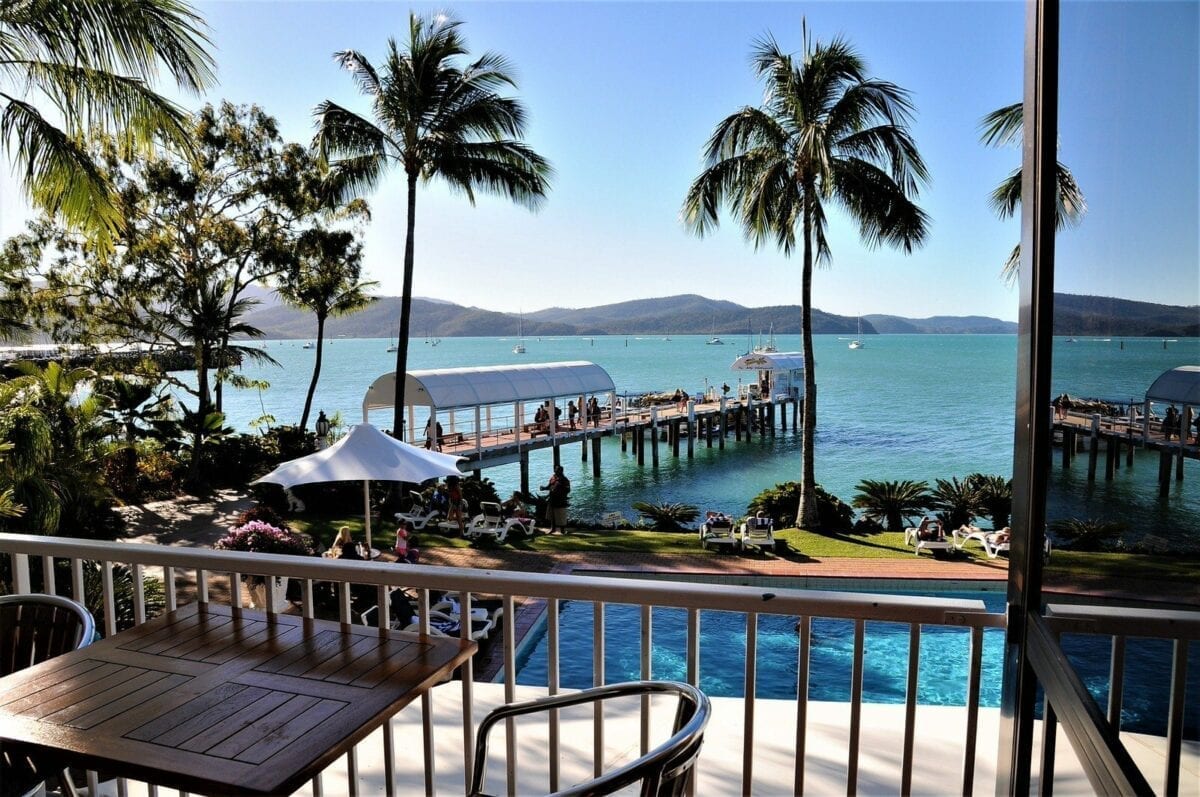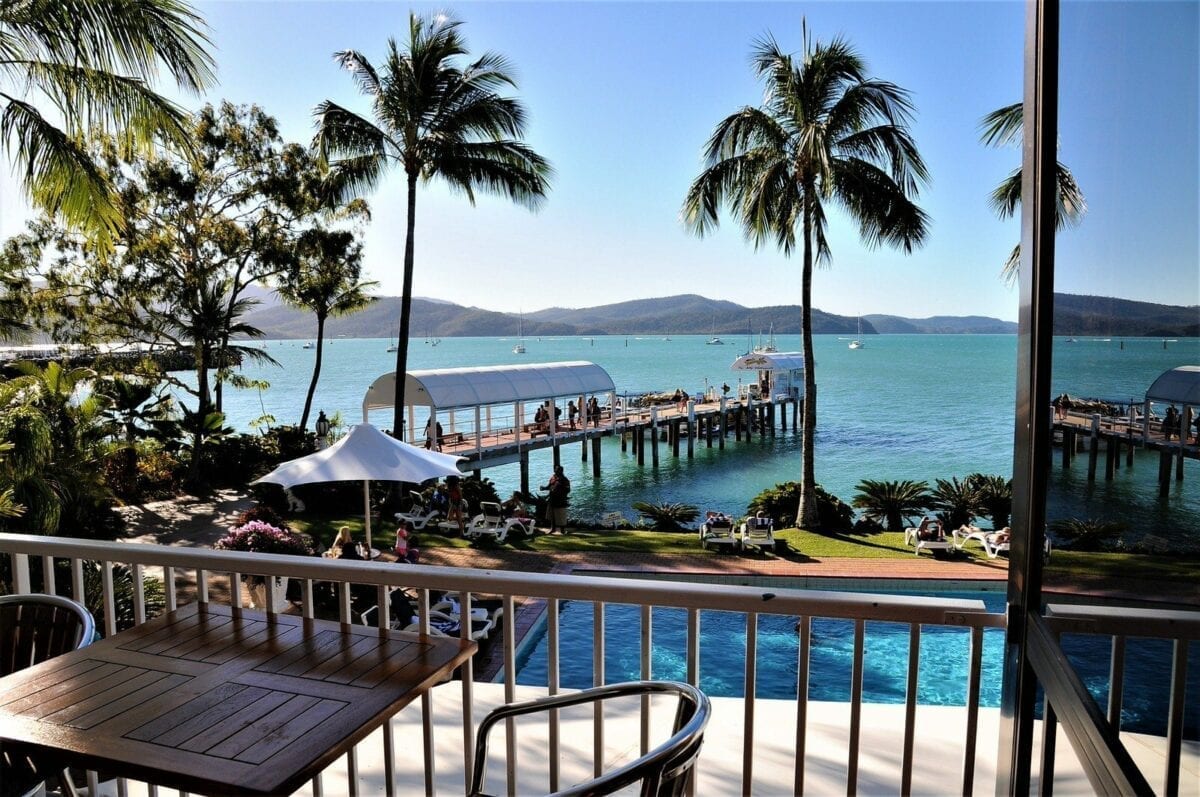 Such a Romantic Location
We walked out to the dock and watched the sunset. It was such an idyllic location. Australia is the most amazing destination for travelers who are traveling solo or for a romantic couples trip. Australia offers something for everyone. It's a place you can hike, boat, bike or swim or just do nothing at all.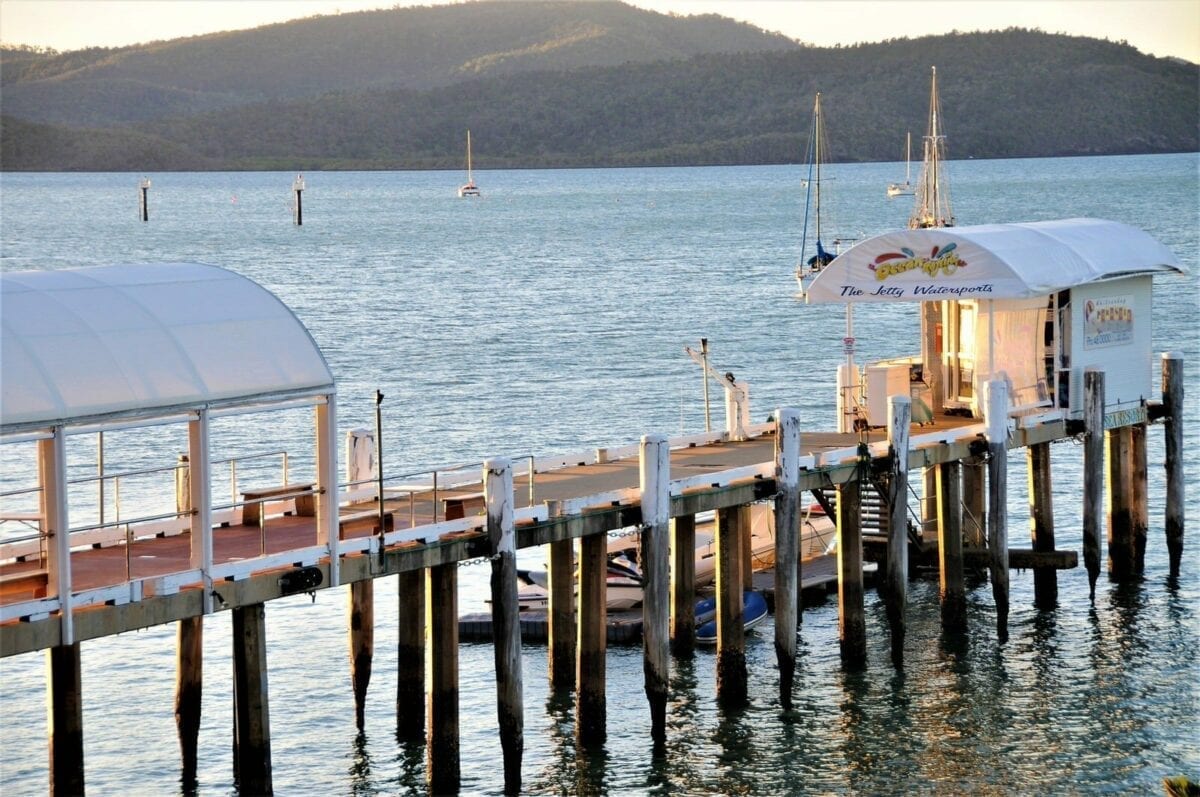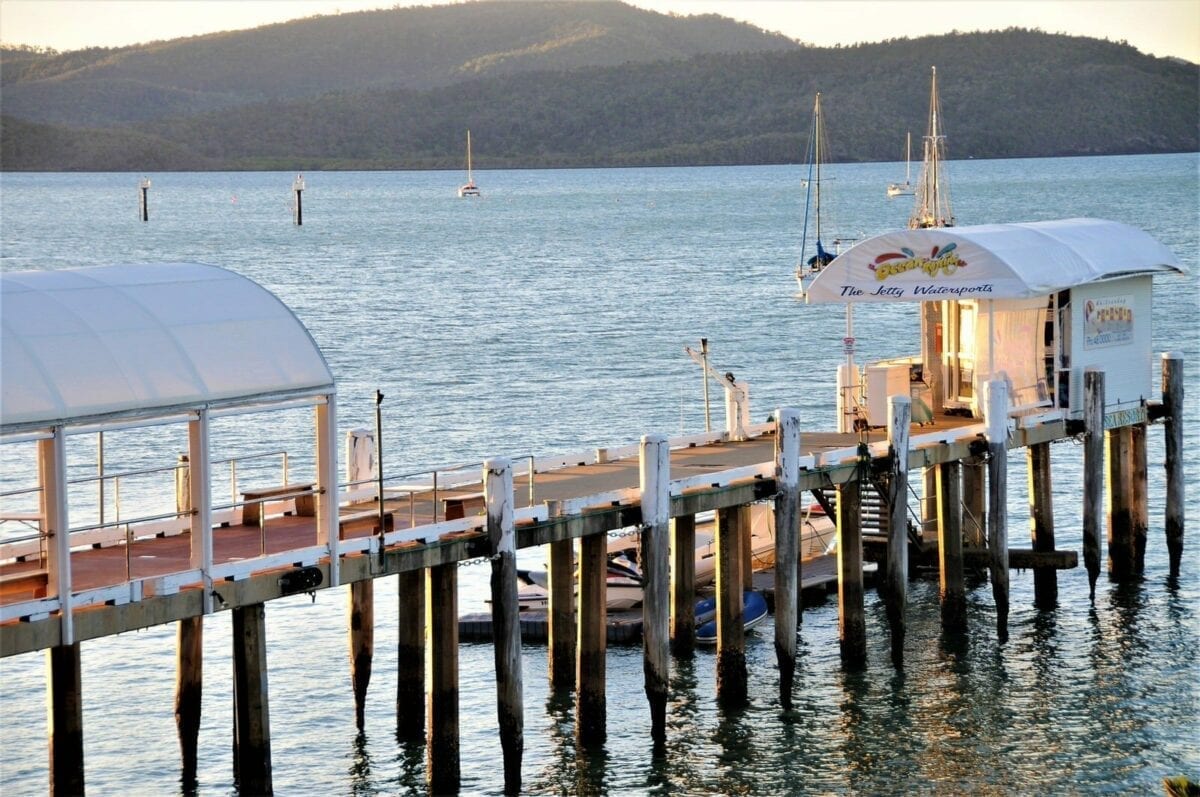 Solo Travelers
As a solo traveler, I typically occupy my time, seeing the sights, meeting new people, and taking photos. But this time, I was with someone, so their plans matter as much as mine, if not more. After all, he was playing tourist in his home country.
I had signed us up for diving trips at the Great Barrier Reef, a visit to Whitsunday Islands National Park, picnics on the beach and treks for hiking. All thanks for Kerrie's help.
An essential part of Airlie Beach is the party scene. Airlie Beach is the perfect place for solo travelers because this is a club scene location. Lots of bars, music, clubs, and dancing. We thought it was best to skip the bar scene and the solo traveler scene because he wasn't drinking. To support him; I wasn't either.
As a comparison, I feel like Airlie Beach is like Bodrum, Turkey, Fire Island, New York, or some parts of Cape Cod.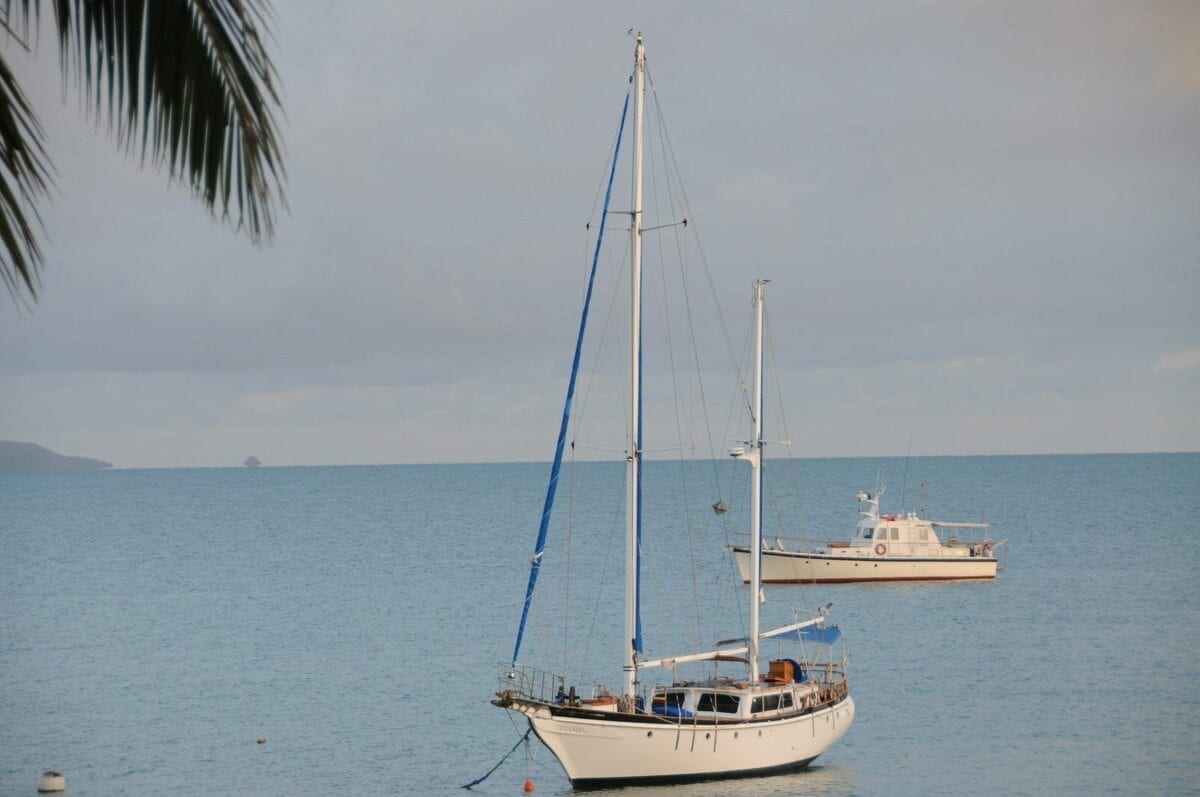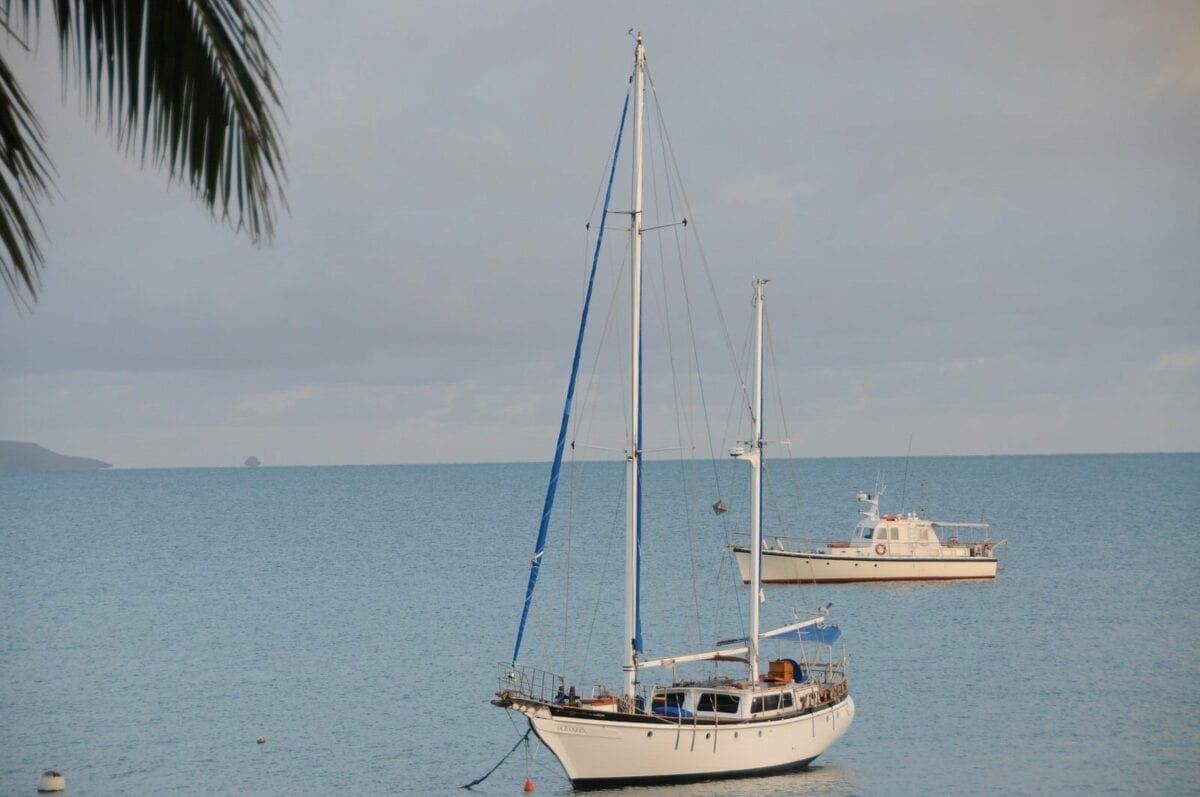 Romantic Holiday
Kerri's suggested we use Airlie Beach as the departure point for the Whitsunday Islands, which is the perfect place to depart from. The first night, we had a lovely evening. Both of us were excited
Diving at the Great Barrier Reef makes everyone happy, and we were happily anticipating diving there soon. He was diving for the first time in years. He was an expert diver and the dive trip was a special treat.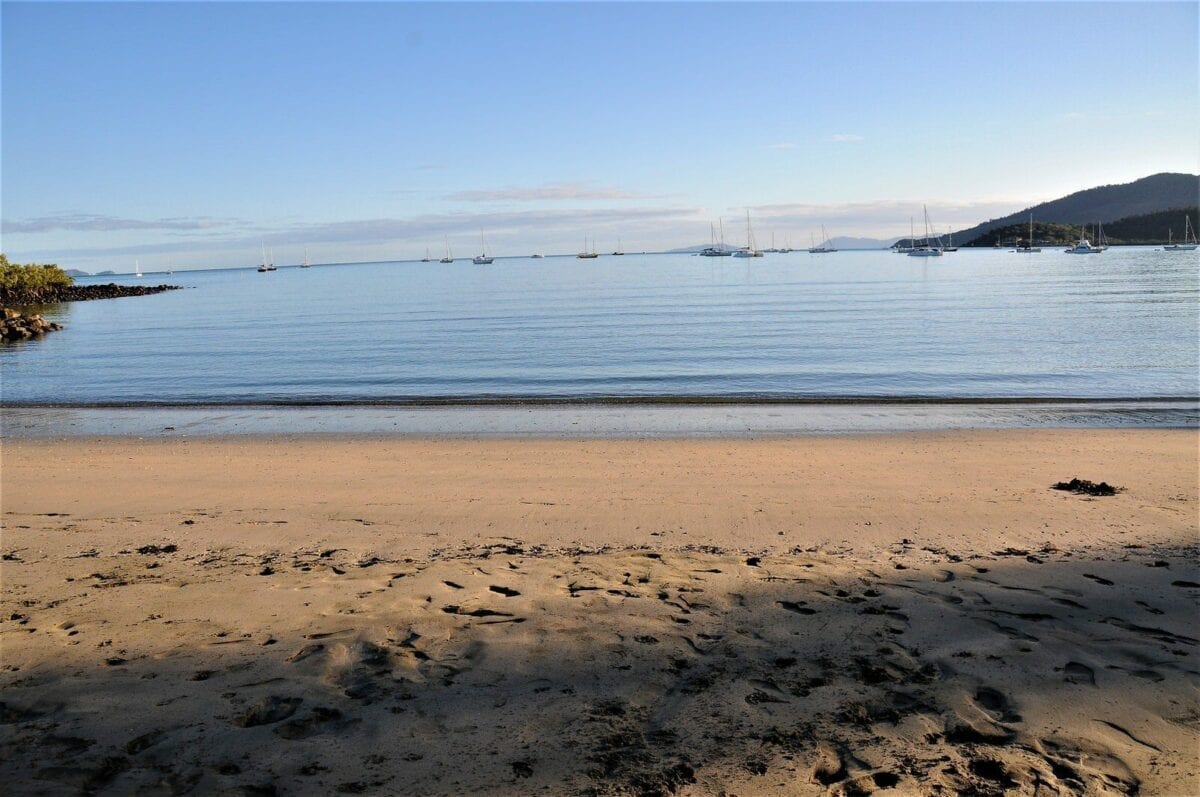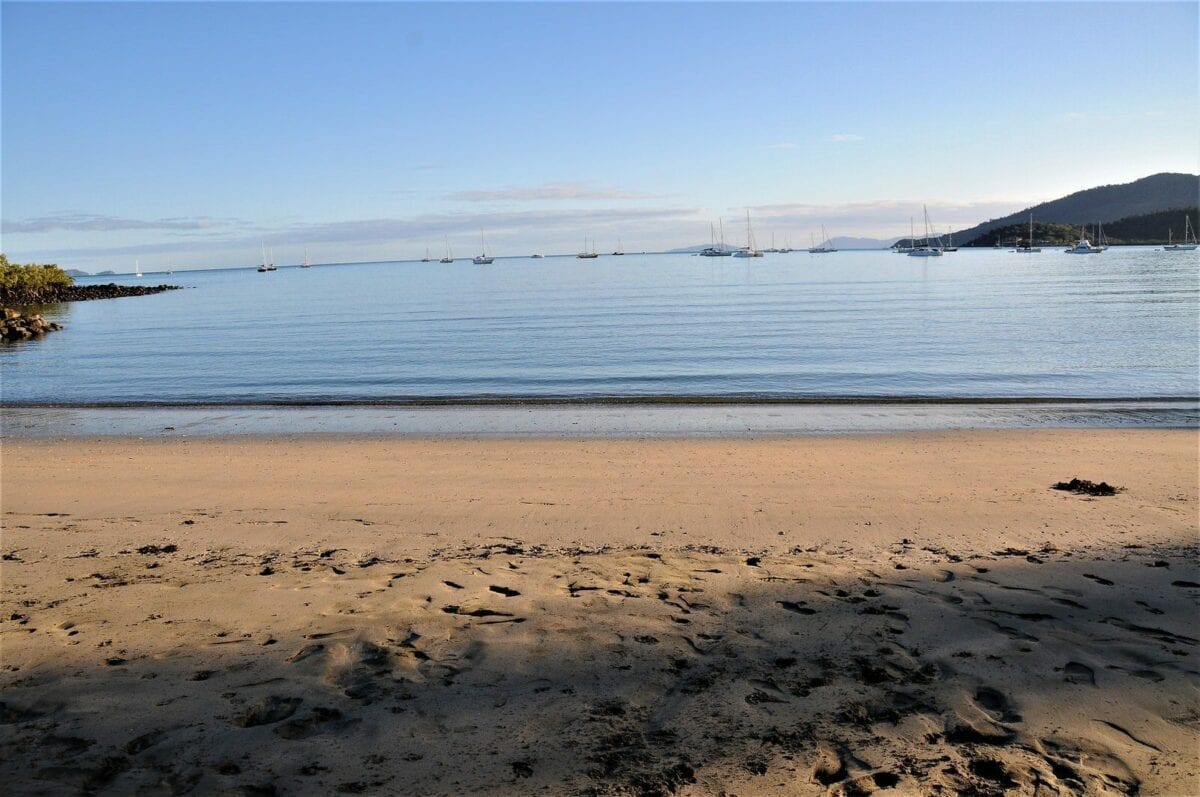 3:00 am Call
In the middle of the night, his cell rang. He picked it up. He said, ah ha ha, umm, yeah, ah ha. I looked at him, he knew the look, and I said, please hang up. He looked at me, and knew – I meant it.
As dawn broke, since I had been up all night, I decided, it was time to get up and go for a walk. I didn't invite him, but he quickly joined me not knowing what I was going to do next.
He asked why aren't we sleeping in, why are you getting up so early?
Well if you can take calls in the middle of the night, I guess you don't need to sleep. Might as well get up and take a walk and enjoy the day.
We walked, and we talked.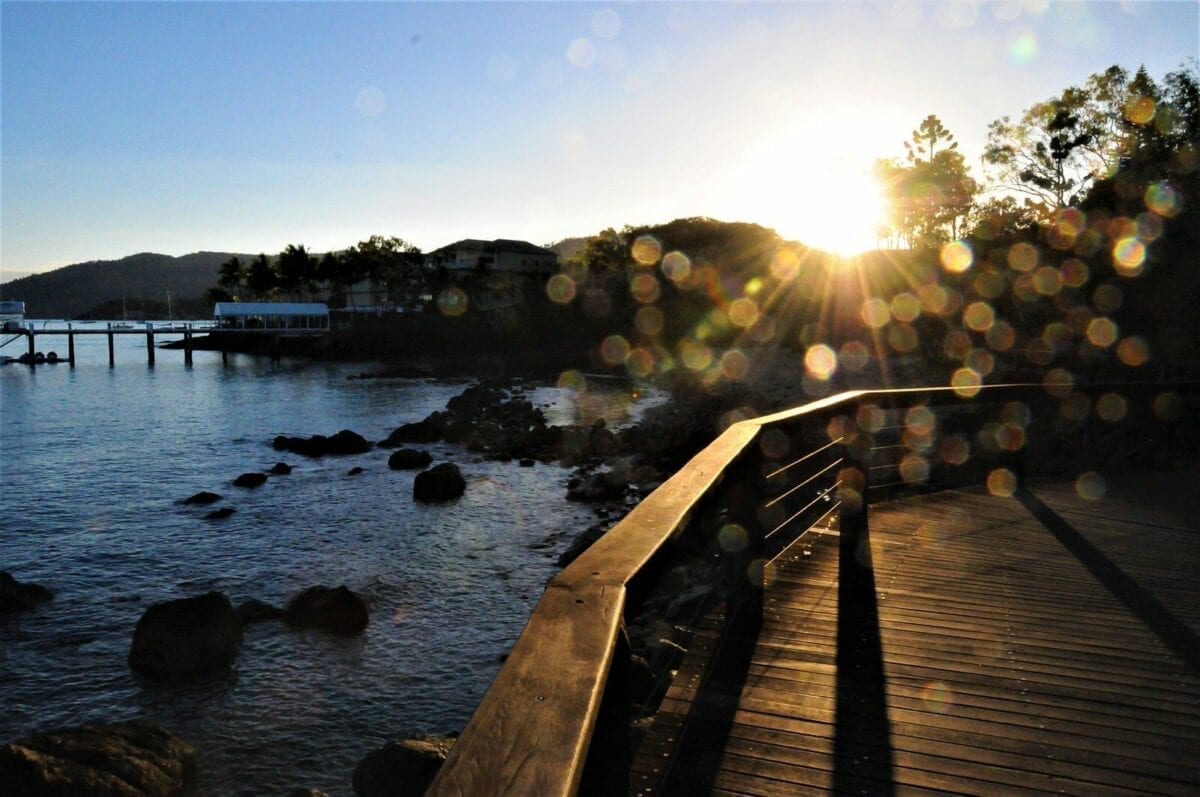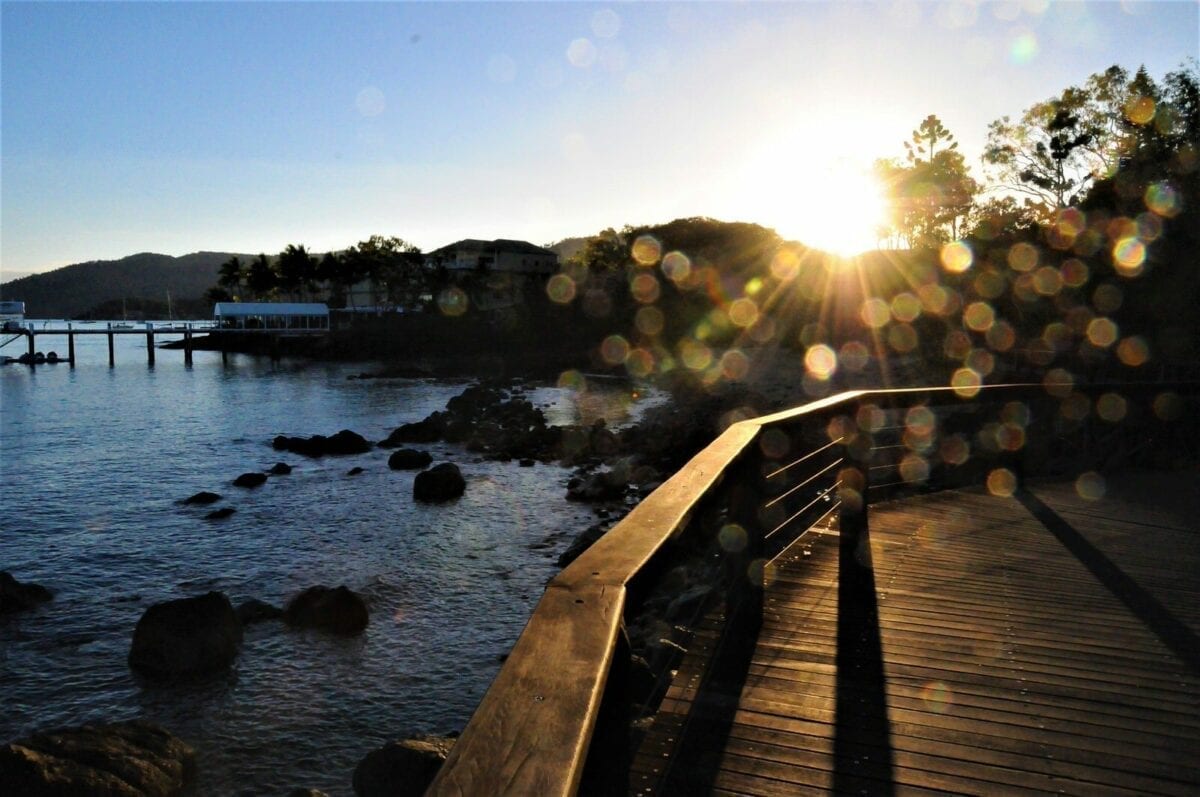 Make Sense of Non Sense
It turns out the call was from an old girlfriend who filled his mind with doubts about me.
If he wanted to take late night calls, I wasn't hanging around. Having come halfway around the world for a romantic Australian vacation, it didn't have room for wake-up calls that weren't from the front desk.
Is she a wife or a girlfriend?
No. Just drunk.
Right, a wanta be girlfriend?
Ahhh…
Well, ok then.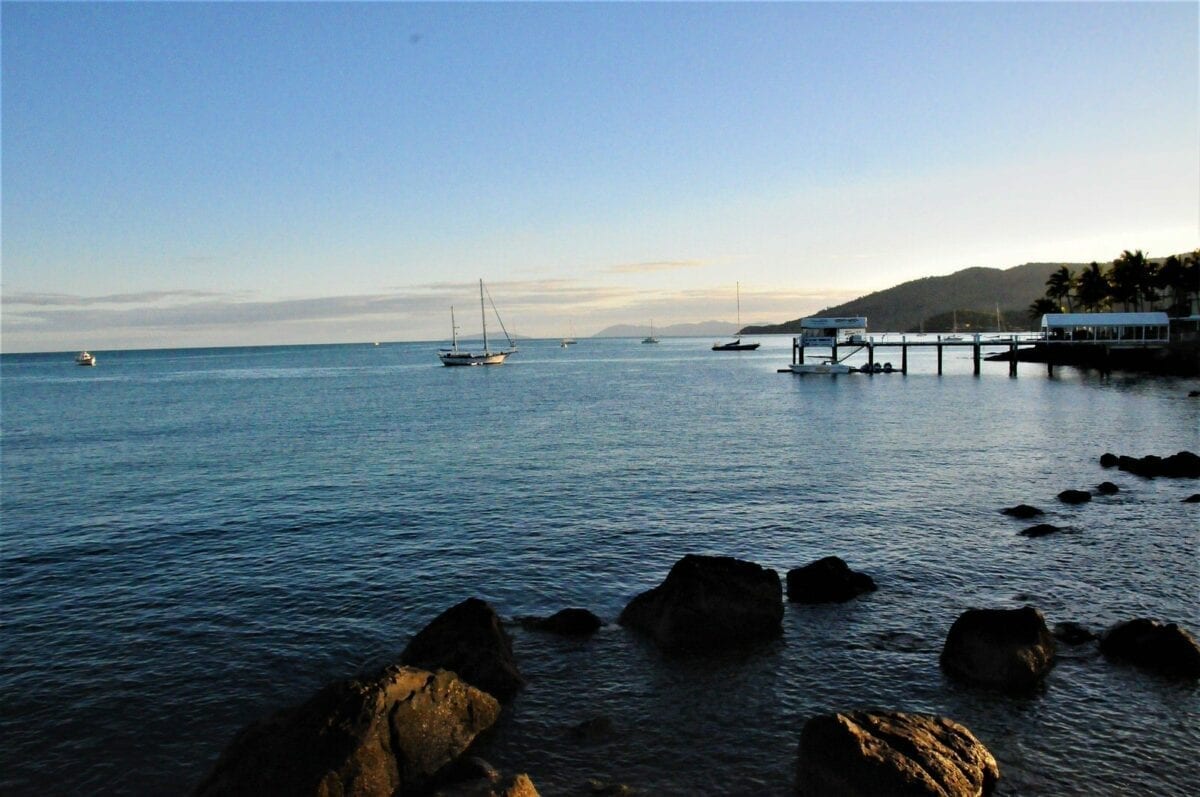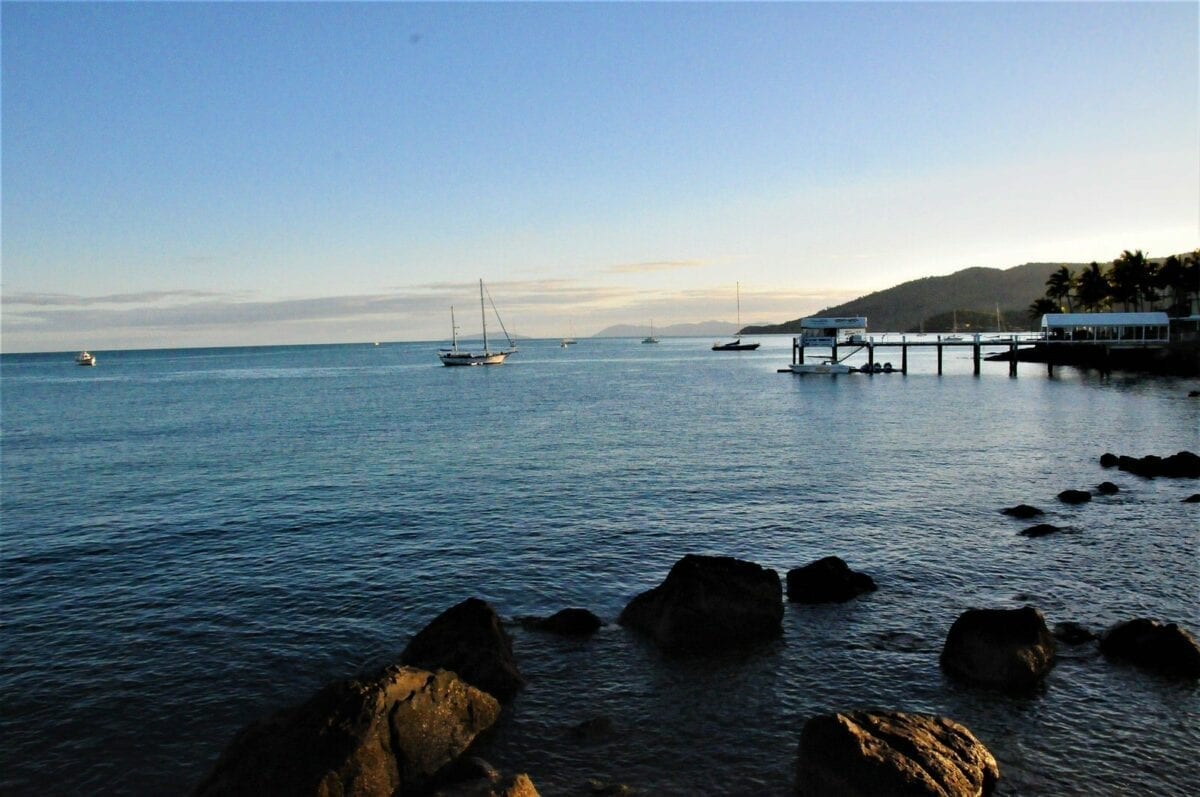 Solo Travel vs Romantic Australian Vacation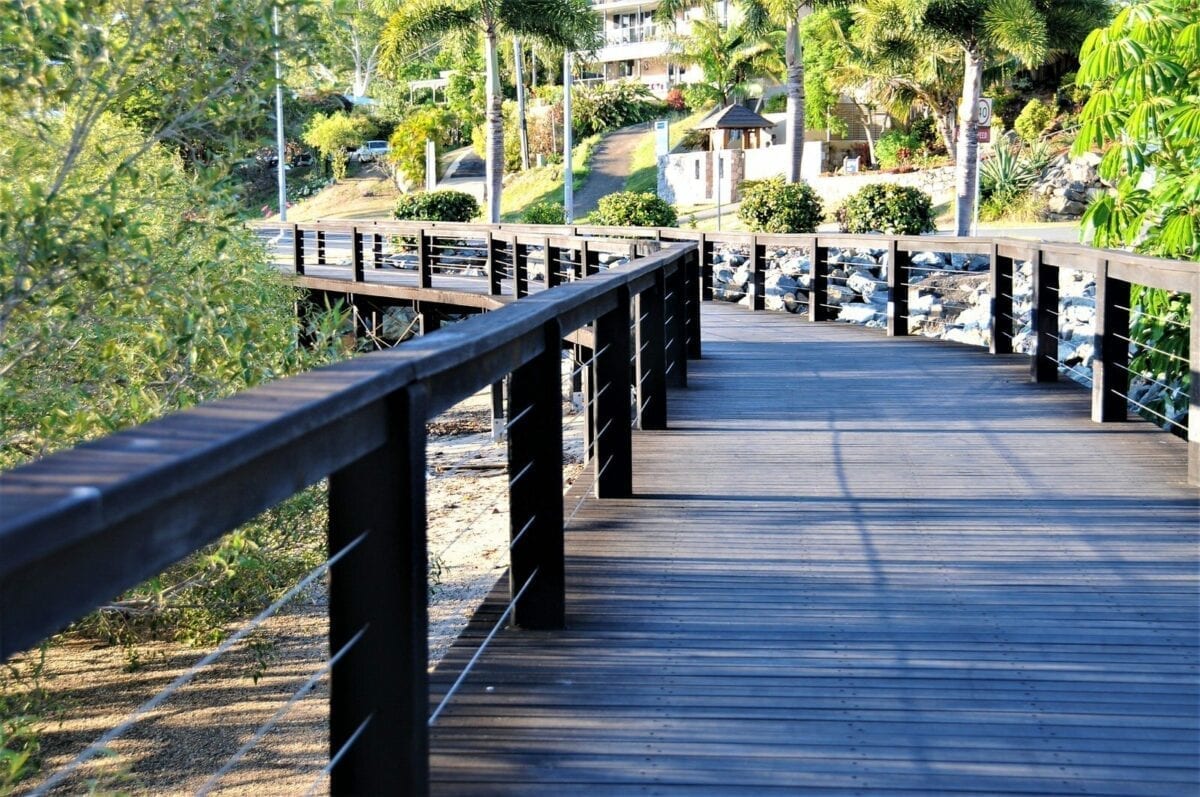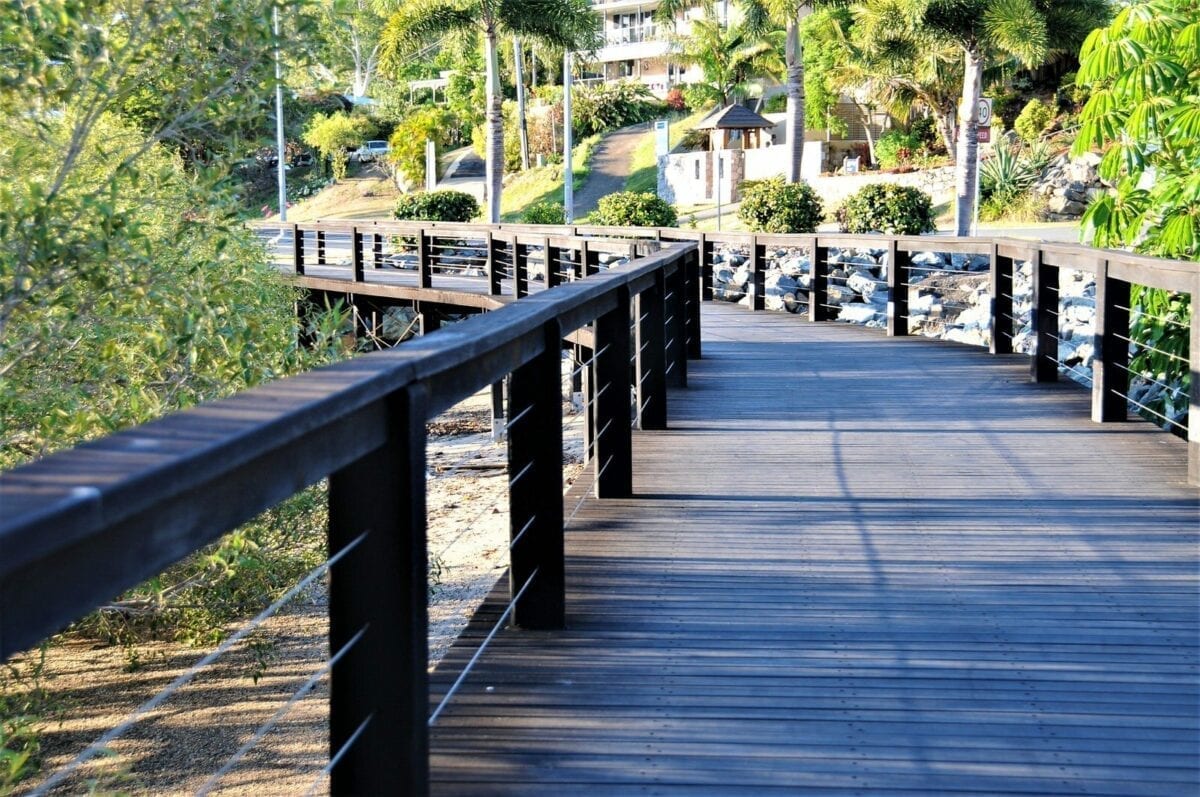 Dawn Turned to Morning
We came to an understanding. Today we would go to lunch at Montes and take it one step at a time. It's a place you find by driving down a road until the road ends. No signs, no details, it's a place people tell you about so it's a must-see.
At Monte's there is a sweet beach, a restaurant with delicious food, a great spot for water sports and a casual hotel.
Both of us didn't want the vacation to end. We were putting this behind us with understanding. Now, I understood the airport scene. I wondered if I was about to be a solo traveler again? I questioned if my romantic Australian vacation was about to drop the "romance" and become an Australian vacation.
Next time, I'm crashing the wedding to get the bride shot. I need to make sure my luck is good luck when I am traveling.
More about the story and Montes…
In case you need to change your plans here are some solo travel tips.
Copyright © 2022 Capetown-Rio, Inc. USA. All rights reserved. Republishing is allowed only with written permission. All photography rights on this page belong to Capetown-Rio, Inc. and the author. Do you have a question, business proposal, or speaking opportunity? Please contact me here.